Empowering Dentists to Improve Treatment & Acceptance through Dental AI and Patient Engagement
The OraQ™ Clinical Decision Support System is a dental AI and machine learning platform that is redefining how dental professionals engage, diagnose, and treat patients on a holistic level.
Watch: How

OraQ™

is Reimagining Dentistry
OraQ™ is not simply North America's most advanced AI treatment planning and management platform. It is a philosophy around total patient care.
What Does
OraQ™

Do Differently?

OraQ™ is an advanced cloud-based (SaaS) web application for innovative practices committed to a cutting-edge patient experience. For dentists, it's a faster, easier, smarter way to create in-depth treatment plans.
Data-Driven Treatment Planning OraQ™'s AI engine verifies, validates and enhances treatment recommendations.
Expands Care Opportunities Opens the door to high-value treatment strategies (OSA, orthodontics, TMD and more).
Real-Time Risk Profiling Enables a comprehensive, data-driven approach to risk profiling, prediction and progression.
Modernized Integrated Diagnostic Workflow Draws from multi-source patient data, corroborated against a vast patient database.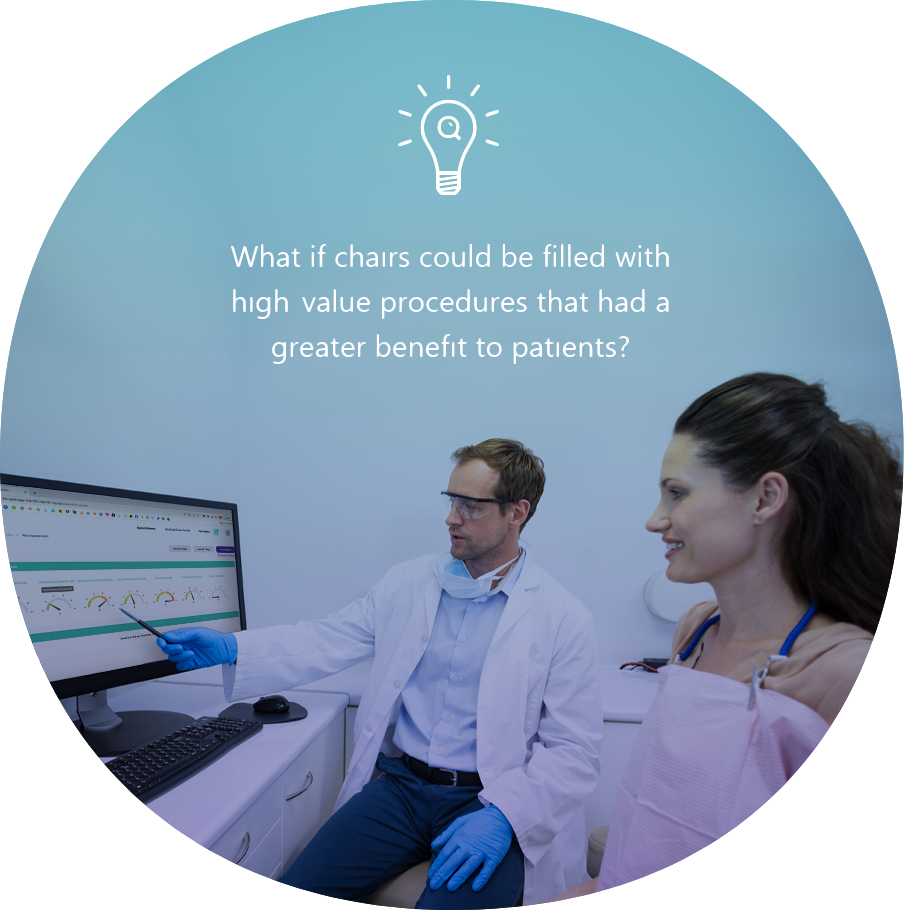 70% average case acceptance for those using OraQ™ software versus the 30-40% industry standard.

$1,400 per day added revenue potential per dentist using OraQ™ software.

Up to 2.5x increased revenue uncovered with OraQ™ software adoption.

Greater Calibration & Consistency
Provides greater alignment between dentists to increase practice productivity.

Adds NET NEW Revenue and Care Opportunities
Captures high-value treatment strategies (OSA, orthodontics, TMD and more.)

Correlates Multiple Data Sources
Creates evidence-based clinical recommendations from X-rays, photos, exams and more.

Real-Time Risk Profiling in 9 Areas
Comprehensive, data-driven approach to risk profiling, prediction and progression.

Streamlined Data Collection
Saves time and resources by collecting/ cross-referencing patient data.

Modernized, Integrated Diagnostic Workflow
Creates comprehensive, sophisticated treatment plans in a fraction of the time.

Continual Monitoring
Improves your ability to track progress, measure outcomes and schedule follow-up.

Increased Efficiency
Automates the minute details of data processing – freeing dentists to do dentistry.

Easy to Use
Intuitive dashboard with advanced reporting & analytics at your command.

Greater Transparency & Collaboration
Improves acceptance/ conversion and better, more engaged patient experience.

Builds On Dentist's Knowledge Base
Identifies opportunities to drive focused clinical education and real-time implementation.

Sets Innovative Practices Apart
Inspires patients, knowing they're receiving leading-edge dental care.
Ask how

OraQ™

helps you increase treatment acceptance and patient engagement.
Who is
OraQ™

Dental AI Software For?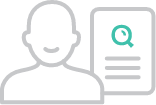 Solo Practices
Builds on the dentist's knowledge to uncover high-value treatment strategies to improve patient outcomes.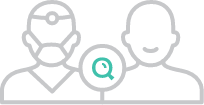 Group Practices
Helps standardize best-practice treatment procedures for consistent results and revenues across the practice.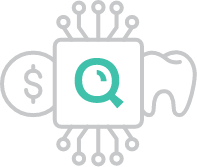 DSOs
Optimizes assessment and treatment protocols across the corporation. Opens the door to new treatment and revenue streams.
OraQ™

is approved for use by The FDA and Health Canada and is privacy and regulatory compliant.