Intelligent diagnosis. Business-smart.
Meet OraQ – a dental practice's distinct competitive advantage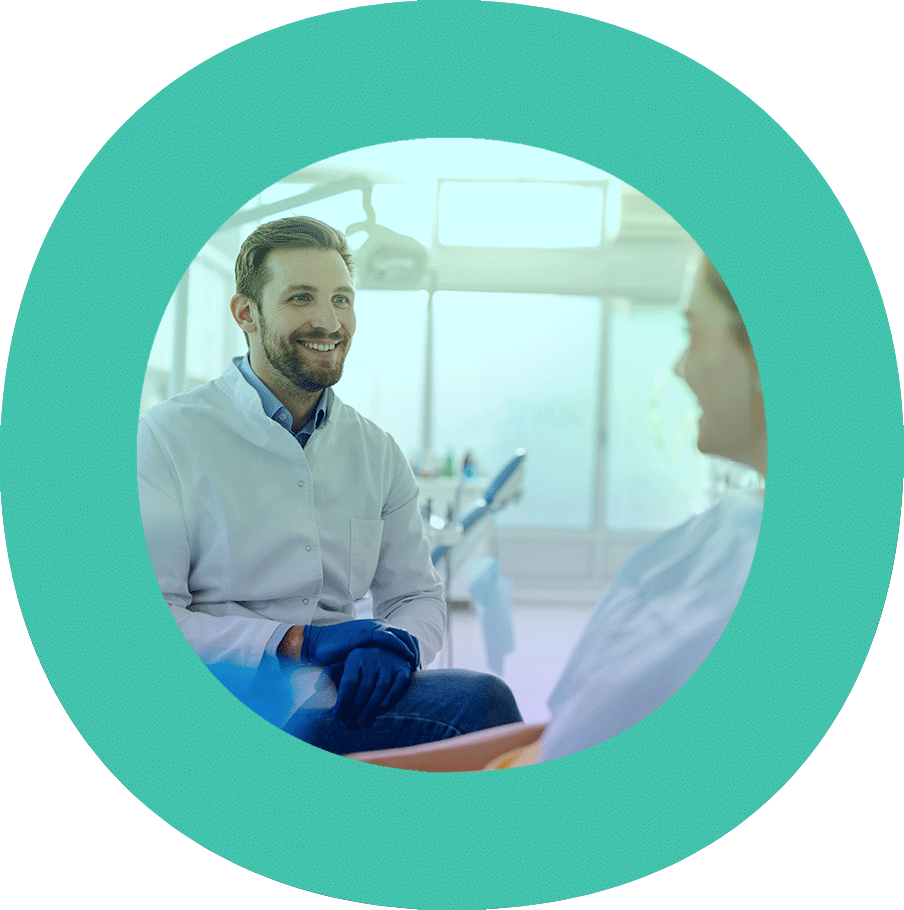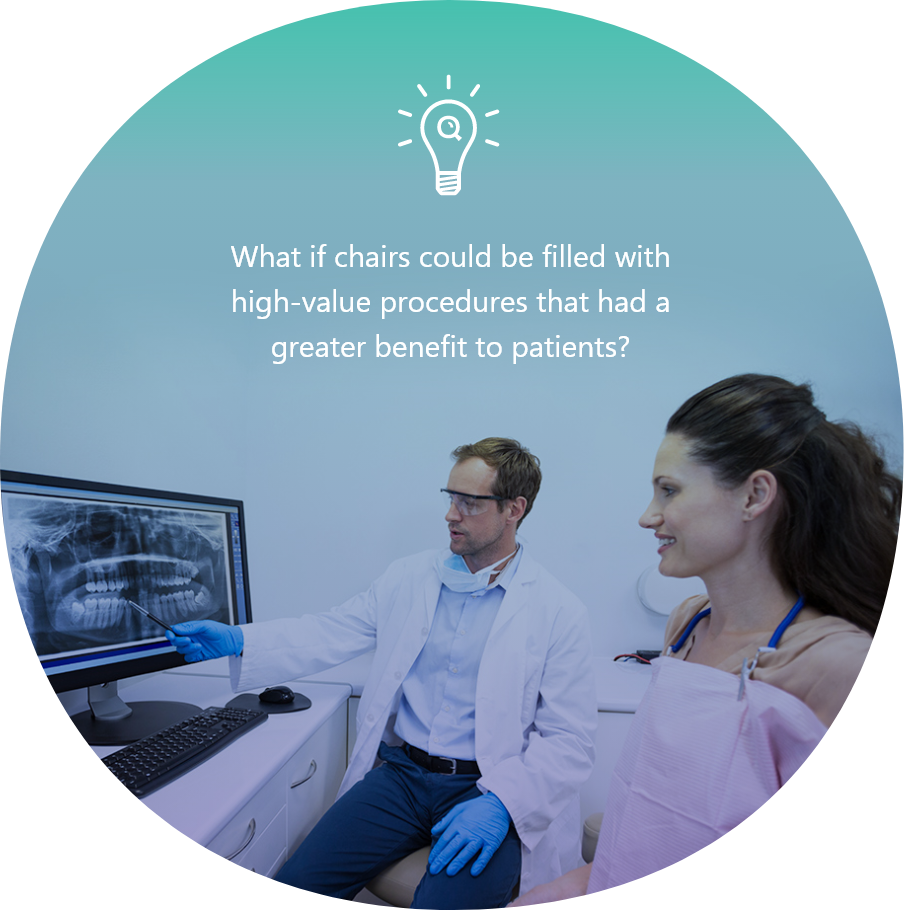 Your greatest challenge is your greatest opportunity
As a dentist, there aren't enough hours in the day to provide each patient with comprehensive assessment and complex treatment planning. So chairs are filled in pursuit of low-hanging, lower-margin fruit.

The inability to dig deeper to diagnose critical conditions based on a wholistic view of patient data is leading to missed opportunities, as less obvious issues may be overlooked. As a result, patients may miss out on treatments that could improve their health and quality of life.
Beyond oral care.
Real-time, data-driven discovery that opens doors for dentists
OraQ is a state-of-the-art clinical decision support system that harnesses the analytical power of artificial intelligence (AI) and machine learning. It provides advanced patient assessments and detailed risk-profiling in a fraction of the time. Who does it learn from? You and the thousands of dental professionals who employ OraQ as your assessment tool.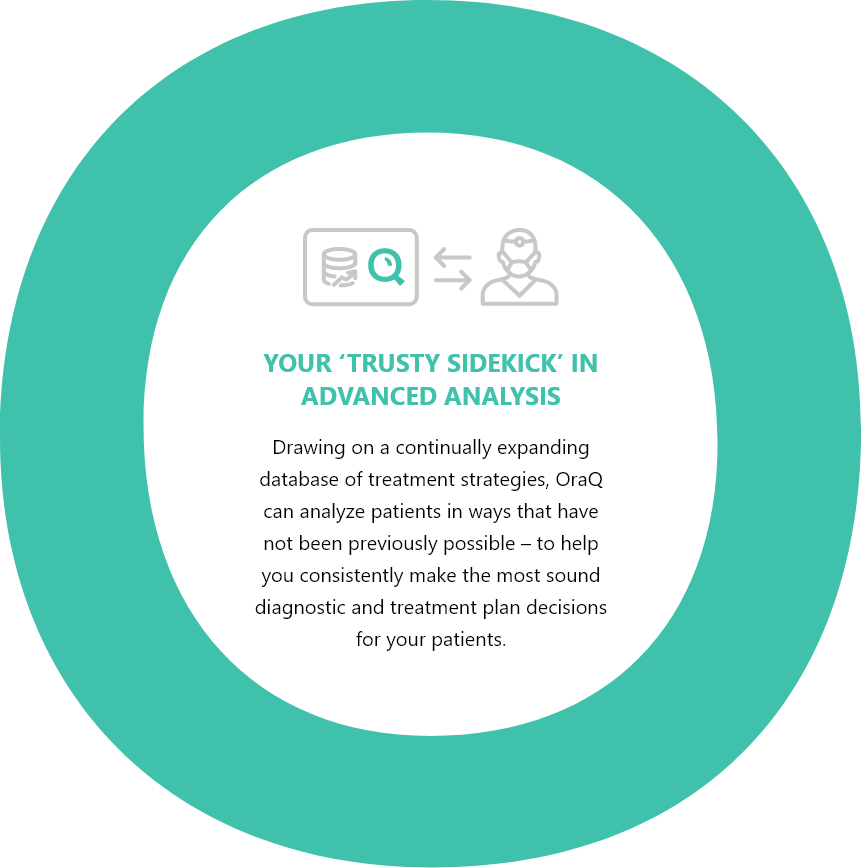 FEATURED NEWS
In this Oral Health Magazine issue, Dr. Lou Shuman, DMD, CAGS, shares how OraQ is transforming evidence-based treatment and raising the level of care for patients.
LEARN MORE
Modernize and integrate your diagnostic workflow
Build and present a more comprehensive treatment plan in a fraction of the time. OraQ's software provides sophisticated diagnostic insight based on multiple patient data inputs to power your entire diagnostic process.

Health History (Medical & Dental) > Imagery > Radiography > Clinical Examination

As the dentist, you still have 100% control to accept or reject diagnostic recommendations as you build your treatment plan.
Be known for
next-level dental care.
OraQ's advanced analytics improve your ability to identify patients who are candidates for whole-health treatment strategies, starting with:
Obstructive Sleep Apnea
Tooth Wear
Bite Concerns/TMD
And More
Benefits




Less risk. More

reward

.

GROWTH-ORIENTED
Optimizes practice revenue by capitalizing on missed treatment opportunities.

ENHANCES TRUST
Supports dentist recommendations with quantifiable data and risk analysis.

INCREASED EFFICIENCY
Automates the minute details of data processing – freeing dentists to focus on billable, hands-on patient care.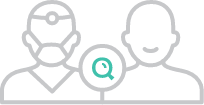 ENGAGED PATIENTS
Builds trust and loyalty through a superior patient experience. Patients can review their file at any time and take an active role in their care.
WHOLISTIC
Improves overall patient health and enhances dental care through the creation of detailed Patient Risk Profiles in 9 key areas.
STREAMLINED DATA COLLECTION
Collects and cross-references patient data – saving valuable time and effort for new and seasoned clinicians alike.
INSIGHTFUL
Uncovers more opportunities to deliver unmatched patient care and outcomes.
INTUITIVE
Works effortlessly using an intuitive dashboard, with advanced reporting & analytics.
CONTINUAL MONITORING
Improves your ability to track progress, measure outcomes and schedule patient follow-up – including subsequent treatments.
INSPIRING
Lets you spend more time doing the challenging, result-oriented dentistry you love!

Investment Opportunities
Looking for opportunities to invest in cutting edge AI powered Health Tech? Connect with us at invest@oraq.ai to schedule a meeting.
Get notified on new marketing insights
Be the first to know about new B2B SaaS Marketing insights to build or refine your marketing function with the tools and knowledge of today's industry.